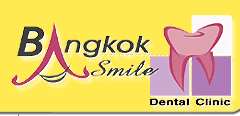 Free Download Bangkok Smile Dental Clinic Brochure Online (.pdf)


Download Adobe® Reader®

-> Talk of the town <-
SMILE-HIGH CLUB, Dental Tourism Takes Off
SMILESAWAY, Why Queenslanders are flying 7000 Kilometers to get to Bangkok Smile's dentist.
NOTHING
but the
TOOTH
Bangkok smile
on dental tourism
VDO Testimonials


Mr. Terry Clark
Zygoma Implants + front teeth Implants
U.S.A


Mr.Adam Webb
All on 6 immediate implants + Permanent 14 bridges
Australia


Mr.Lee Barry
All-on-4 immediate implants + Permanent 14 bridges
UK


MS.Sheena Clowes
All on 4 (Upper and Lower jaw)
Australia

More...

Bangkok Smile Dental.com
Dental Thailand.com
The official Website
Hotel Reservation

Dental crown Thailand, the world class aesthetic and the art of dental cosmetic.

Bangkok smile dental clinic, the dental crown in Thailand. Dental crown referred to as Dental caps or Tooth caps to improve the cosmetic appearance of a tooth.
Dental crown Thailand is the best utilized as a way to improve the cosmetic appearance of a tooth when the crown simultaneously serves other purposes also, such as restoring a tooth to its original shape or strengthening a tooth.
In general, dental crown thailand probably should not be used as a means to improve the appearance of a tooth if there is any other alternative dental treatment that could equally satisfactorily achieve the same cosmetic results.
Bangkok smile dental clinic, the world class aesthetic dental crown thailand. Bangkok Smile dental crown thailand, we promise you the best experience in dental care services in Thailand. Thank you for choose us. Dental crown Thailand, the art of dental cosmetic.



IPS Empress® System Nothing is as valuabel as the original
A tried-and-tested system . . . .

Several millions of restorations speak for the successful method offered by the IPS System to discerning users and patients. Its aesthetic properties and functionality have been a model for years.

6-year survival rate of 98.8% for veneers (IPS Empress®)
M. Fradeani
Int J Preriodont Rest Dent 1998; 18: 217 - 225

6-year survival rate of 98.8% for veneers (IPS Empress®)
D. Edelhoff et al
Dtsch Zahnarztl Z 55 (2000) 5

6-year survival rate of 95.5% for inlays/onlays
(IPS System®)
C. Lehner, S. Studer, U. Brodbeck, P. Scharer
Acta Med Dent Helv 1998; 3: 137 - 146
The IPS Empress pressed ceramic system, which has been clinically proven for more than 15 years satisfies discerning users and patients all over the world. Twenty-five million placed restorations are testimony to the long-standing success of IPS Empress.

The Original System is continuously being developed, setting trends in the market with regard to aesthetics and function. The most recent innovation from the field of all-ceramics is called IPS Empress Esthetic. The material opens up a host of unexpected possibilities, particularly for veneers.




- IPS Empress all-ceramics provide impressive aesthetic results because the
materials look so natural.
- IPS Empress all-ceramic are used to provide absolutely metal-free restorations.
- They are a biocompatible alternative for people suffering from allergies.
- IPS Empress all-ceramic are used at numerous universities throughout the
world.
Clinical Cases
Before

After

IPS Empress®


Inlays

IPS Empress®
Crowns

PROCERA NOBEL ESTHETICS™
"THE ULTIMATE INDICATION BASED BEAUTY"






What is Procera? AllCeram:
Procera® AllCeram is the foundation cap that supports your final dental crown thailand. The fit is important and optimized using modern technology. The material, densely sintered ceramic, makes your new tooth both strong and beautiful, giving you a natural shine between your crown and gum.

The secret behind Procera® AllCeram is its unique combination of strength and beauty. Over the last few years, new technology has given dental porcelain better properties. Until now, however, porcelain coated ceramic copings have been neither strong enough, nor durable enough for widespread use.
Procera® AllCeram is a coping made extremely densely-sintered aluminum oxide.
The coping is produced in an industrial process known as the Procera® method, which ensures optimal fit, great strength, non-porosity and has the ability to transmit light without being transparent.
Due to the strength in the core material, Procera® AllCeram can be recommended for prosthetic reconstructions anywhere in the mouth.
More and more patients are asking for constructions made of materials not containing metal or other alloys. Procera® AllCeram is made of a bio-compatible material (comparable to Titanium) which minimizes the risk of allergic reactions.
The translucent coping offers remarkable esthetic characteristics. When combined with Procera® AllCeram Porcelain these characteristics are put to their very best advantage. In order to recreate the beauty of natural teeth, the porcelain has been formulated to make the most of the coping's inherent potential.
Because the porcelain is specially adapted to the coping's translucence and fluorescence, Procera® AllCeram Porcelain opens an entirely new era in history using porcelain in dentistry.

Clinical Cases

Before

Process

After

PROCERA®


Crown


PROCERA®
Bridge

a bridge must not look like a bridge!
Cercon Zirconia – A new all-ceramic material that imparts exceptional strength, beauty and biocompatibility



• 50% stronger than traditional all-ceramic materials
• Good for posterior bridge
• No dark metal margin
• Biocompatible –long history application in human artificial joints
• Clinically tested satisfaction from patients



First impression often determine what other people think of us. A beautiful smile can make all the difference. Understandably enough, many people harbour a desire for new teeth with a natural appeal. And with Cercon , our new high-tech all-ceramic material, this wish can now become reality. Cercon offers highly natural aesthetics paired with excellent compatibility. Thanks to the extreme Strength of its basic material, Zirconia,
it is now possible to create highly your durable all-ceramic crowns and bridges.

Ask us for your Bright & Metal-free smile