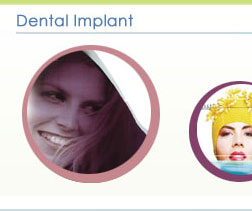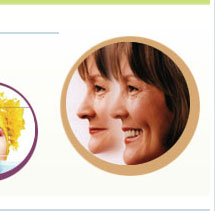 Dental Implant in Bangkok, Thailand
Experience the world class dental implant Thailand by team of dental implant specialists at Bangkok Smile Dental Clinic. We are a team-spirited and patient-centered office. We believe in providing the best dental implant solution for you. We thus continually update our skills and technology in dental implant for our patient as well as for our own professional growth.
Bangkok Smile Dental Clinic takes pride to welcome you to our well-equipped dental clinic combined with excellent dental implant in Thailand to maintain your dental health as well as create your nice and natural looking smile.
Our dental implant team consists of implantologists, oral surgeons, and prosthodontists who dedicate to provide you with the very best quality in dental implant Thailand within a warm and caring environment.
At Bangkok Smile Dental Clinic, your beautiful smile begins with a thorough examination. Because your dental health is important, we thus put our effort to ensure that you have a healthy smile that lasts for a lifetime. Your new dental implant in Thailand experience begins here at Bangkok Smile Dental Clinic.
A dental implant is a small titanium screw-like fixture that serves as the replacement for the root portion of a missing natural tooth. The dental implant is placed in the bone of the upper or lower jaw. After the placement, the implant has to fuse with the bone (titanium is one of the best materials to integrate with natural bone) which can take a couple of weeks.
Treatment time will vary depending on your situation. It is possible to get well functioning and esthetic looking teeth within a few days. In some cases it may be necessary to wait a longer time period before finishing the restoration in order to obtain the best results.
Dental implants can be used to replace a single lost tooth or a number. Implant supported replacement teeth look, feel and function like natural teeth, they preserve the integrity of a facial structure and improve the look and function of a jaw. Once the screw-like fixture is safe, a dentist will screw in an actual implant that is made to look and replace natural tooth.
Basically anyone who is missing one or more of their teeth due to injury, disease, or decay may be a candidate for dental implants. Sometimes if there's a number of teeth missing dental implants in conjunction with a crown or bridge can replace them. The rule of thumb is that if you're healthy enough to have a tooth extracted, you're probably healthy enough to receive dental implants.
Anesthesia and patient sedation are used to eliminate any discomfort at the time of the procedure so there is virtually no pain during the process of implant insertion. There may be some discomfort after the procedure but this is usually minimal and can be significantly reduced – or eliminated – with a help of painkillers.
If you decide to go ahead with the implants you should know that advantages of using dental implants for replacing missing teeth are the following:
- First of all, bone loss is stopped when implants are placed and they can't be damaged by decay.
- The success rate is quite high. Dental implants are bio-compatible; they are made out of titanium that fuses with bone, naturally. Implants can stabilize dentures as well and it's almost impossible to damage them.
- Implants can improve facial appearance as well as dental function such as biting and chewing.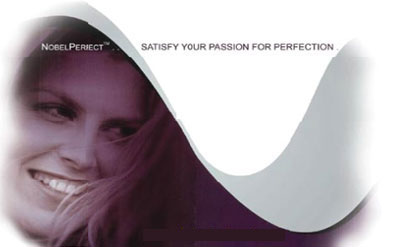 What Dental implants can help?
Naturally, there are many benefits of dental implants. The benefits of implant treatment include improved appearance and self-esteem as well the enhanced ability to chew and enjoy your food, and often protection of your remaining teeth and jawbone.

- Improve your smile
- Eat the foods you enjoy
- Restore chewing for easy digestion
- Speak with greater ease
- Restore your facial structure
- Preserve surrounding bone (replace tooth root)
- Enjoy an active lifestyle
- Oral care same as a natural tooth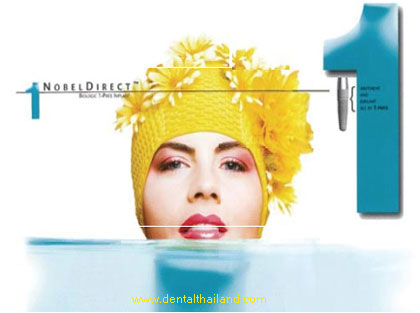 Explanation of dental implants.
Natural teeth.
Our teeth are not only essential for life as chewing tools, but they are also an important element of our harmonious facial expression, and thus of our personal charisma. Distinct, unmistakable facial expressions and untroubled laughter are determined to a great extent by the appearance of the teeth. Healthy and cared-for teeth are a vital requirement for our aesthetic appearance and clear enunciation. No matter what we do, the condition of our teeth is a meaningful visiting card, by which we and our life circumstances are judged , whether we like it or not!

Tooth loss –what can be done?
In the course of life, teeth can be lost because of caries, gum disease , or accidents. A missing tooth can become noticeable functionally and aesthetically, so that our eating habits and our outward appearance are impaired. We would like to have a dental replacement, which is an inconspicuous as possible, and which should correspond completely to the natural model in function and appearance.

Conventional methods –and their disadvantages.
Natural teeth can be replaced by bridges or dentures. For bridges, healthy dental enamel as to be sacrificed by grinding the adjacent teeth. The gap in the row of teeth is closed by an intermediate element; however, the lost dental root is not replaced, which has consequences for the jawbone, because this will "atrophy" with time –it lacks the pressure from chewing transmitted by the root, which normally stimulates it to constant regeneration. Dentures lead for the same reason to a disappearance of the bone mass –an inescapable atrophy , and the denture has to be constantly corrected. The result is a denture, which often fits poorly and this impairs many who wear dentures greatly in their quality of life; in the extreme case, this can go so far that they generally avoid social contact.



Dental implants –a "natural" solution.

Dental implants are the effective replacement for lost teeth. As anchors in the jawbone, dental implants form a stable foundation for permanent attachment of the crown; grinding of adjacent teeth does not take place, and loss of bone tissue by atrophy is prevented, since implants, as "artificial dental roots", transmit the chewing forces into the jawbone. A single implant as root substitute is the most elegant way of achieving a cosmetically ideal closure of the gap. In completely edentulous jaws, dental implants are a secure fixation method for removable full dentures and so spare the patients the usual disadvantages of conventional "false teeth".


How does a dental implant work?

The dental implant is a screw-shaped buttress, which replaces the natural dental root. The implant is inserted in the jawbone, where it will be firmly embedded by the bone after an average of 6-8 weeks. During this healing phase, dental implants are usually not covered by soft tissue, so a further surgical procedure is not required when the crown is attached.
Dental implants are made from commercially pure titanium. This material is integrated without complications by the body's tissues, no allergical rejection reactions occur. Firm anchorage in the bone and harmonious adaptation of the gum margin to the implant body result in a solid foundation for reliable and long-lasting dental substitution.


What conditions must be met for implantation?

Basic requirements for implantation are an adequate bone supply with regard to quality and volume, good oral hygiene, and normal wound healing capacity. Before implantation, the natural teeth are rehabilitated, and any gum disease is treated and eliminated. Important guarantees of long-term successful implantation are conscientious oral hygiene and regular check-ups with the dentist.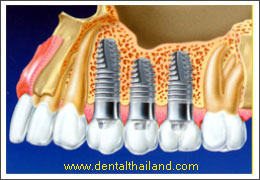 What costs can be expected?

Since every implantation represents a completely individual problem solution tailored to the special requirements of each single case, it is not possible to give general guidelines concerning costs. Our implantologists will draw up a personal treatment and cost plan.


A highly elegant method.

Several patients world-wide can already report on the benefits of implant-supported tooth replacement. Implants are increasingly recognized as acknowledged beneficial alternatives to the more conservative methods of tooth replacement with their described disadvantages. With conscientious care –which you are used to for your natural teeth for a long time –Dental implants will give you the best functional and aesthetic service for many years. The gain in personal quality of life is considerable. Dental implants have been in use for over 20 years on a scientific basis , and they have been subject to the strictest quality controls in research, development, manufacture , and sales from the start.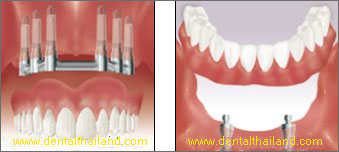 A lifestyle improvement.

Restoring naturally beautiful, confident smiles means more than just restoring teeth, it means restoring and improving your quality of life. With dental implants, chewing and speech are restored or improved, and a permanent natural appearance is achieved. Whether you are missing one or all of your teeth, implants allow you to enjoy your favorite foods and have the confidence you desire for an active professional and social life.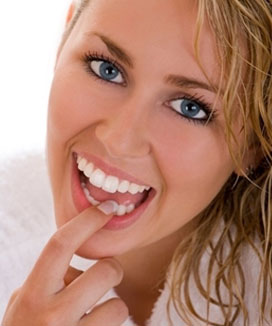 Dental Implant Restorations
Single Tooth Replacement

- Unlike bridges and dentures, implants more closely mimic natural teeth in appearance, feel and function.
- Unlike a conventional three-unit bridge used to replace a single tooth, the healthy adjacent teeth do not have to be modified to support the bridge

| | |
| --- | --- |
| | An Implant is placed in bone and covered with a protective cap while it is allowed to heal. Depending on the amount of bone, your clinician may need to do additional procedures to build up the bone |
| | |
| | The final step is to affix a crown shaped and colored to match your surrounding teeth. The finished result matches your natural teeth. The entire implant procedure can be completed in as little as two months, with just three office visits |
Multiple Tooth Replacement

Titanium implants are so strong, and bond with bone so well, that one may not be needed for each tooth replaced.

| | |
| --- | --- |
| | Implants used to support a bridge are placed and allowed to bond in the same manner as a single tooth implant. |
| | When implants are securely anchored in the bone, healing abutments are removed and final abutments are attached to the implants. These function as the core of the replacement teeth that are attached directly to the implants. |
| | The bridge is designed to be permanently affixed to the implants. As with a single tooth implant, the finished result is as aesthetic as your natural teeth, with the same functionality. There are no unsightly metal hooks or claps. |
Regular dentures VS Implant secured prosthetic solutions.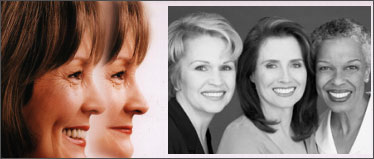 Regular Dentures -Benefit
- Inexpensive

Implant Secured Prosthetic Solutions - Benefits
- Increased quality of life
- Young, Natural appearance for a lifetime
- No slipping, sliding or clicking dentures
- No worry about your dentures popping out in embarrassing situations
- Improved speech
- Improved confidence and relationships
- Improved chewing and tasting
- Eat anything you want
- Better nutrition and overall health
- No gum irritation for improved comfort
- Better functioning teeth
- Long-lasting value


Choose the way that reflects your style:
ALL-ON-4 (Hybrid implant)
- Fast, fixed and cost effective
- Immediate Function in upper and lower jaw
- New and predictable protocol
- Tilted implants for optimal prosthetic support
- Fixed bridge

OVERDENTURE (Implant overdenture)
- Denture stabilized with implants
- Possible to use existing dentures
- Removable
Immediate Function Implant
You can Leave with your new smile.
Today the implant procedure may be performed with a tooth crown in place directly after implant placement or within a few days, meaning that you can eat and smile directly after the treatment.
This makes implant treatment very similar to general crown & bridge restorations. The procedure is easy and very efficient: in one appointment is not only surgery performed but a provisional crown is also in place. Your discomfort is much reduced due to the less invasive procedure.
Implants become a natural adjunct to teeth and you get immediately restored teeth – and immediate quality of life.
The Immediate Function procedure with Nobel Biocare implants is clinically proven and the success rates are similar to those of conventional implant protocols. The results from these studies show that Immediate Function is possible in all oral regions and the following should be considered when performing the treatment.
The result is that you leave the chair with teeth in place after a short and non-traumatic surgery with a minimum of post-operative reactions. This new modality provides enhanced patient satisfaction and simplifies the work of the treatment team.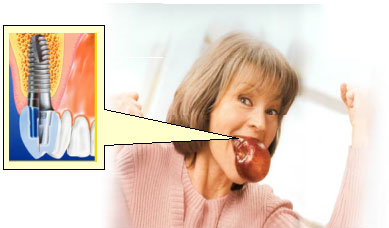 FAQs
Q
What does it mean with Immediate Function?
A
The term "Function" was selected as it reflects the patient's perspective at implant treatment: Teeth in "function" immediately after implant placement.
Q
What are the indications?
A
Candidates for any implant treatment where high implant stability can be achieved and the implant loading can be controlled in the same manner as for a conventional two-stage treatment.
Q
What factors in treatment planning are important?
A
There should be sufficient bone at the implant site to allow for a good initial stability. The occusal conditions should be possible to control, i.e. avoiding extreme bruxers, unstable adjacent teeth, long cantilevers etc.
Q
How does the soft bone react on immediate loading?
A
If the special implant is used and if the initial stability criterion is reached the implant is likely to have a good prognosis also in soft bone.
Q
Does the surgical steps/site preparation differ compared to conventional implant placement?
A
Firm initial stability is of utmost importance. This can be achieved by using tapered implants and/or under-preparation techniques for the parallel wall implants.

Q
Isn't there a high risk with immediate function in fresh extraction sites if the extracted tooth was removed because of infection?
A
If the socket is curetted and perfectly cleaned from soft tissue remnants and an adequate stability is reached, the prognosis is likely to be good. However, more clinical documentation is called for at this situation.