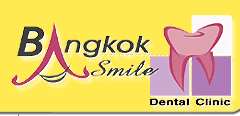 VDO Testimonials


Mr. Terry Clark
Zygoma Implants + front teeth Implants
U.S.A


Mr.Adam Webb
All on 6 immediate implants + Permanent 14 bridges
Australia


Mr.Lee Barry
All-on-4 immediate implants + Permanent 14 bridges
UK


MS.Sheena Clowes
All on 4 (Upper and Lower jaw)
Australia

The First Emax Veneer Center in Bangkok THINNER, STRONGER, LONGER LASTING

Dental veneer or known as porcelain veneer is the ultimate restoration for discolored, chipped or broken, unshapely, fractured or misaligned teeth. It is not only allowing the alternation of tooth position, shape, size and color for enhancing your smile, but a dental veneer will also not cause a gum issue as this treatment requires a minimal amount of tooth's enamel layer. A dental veneer is more durable than a dental crown or bonding, and is therefore a relatively conservative technique that can increase more confident with your beautiful smile.

Veneers are generally used to fix;
• Teeth that are discolored that may possibly be a result of a root canal treatment, stained by tetracycline or other drugs, excessive fluoride usage, or the presence of large resin fillings that discolor the teeth.
• Teeth that are worn down.
• Teeth that are chipped or broken.
• Teeth that are misaligned or irregularly shaped.
• Teeth with gaps between them (to close the space between these teeth)

What is an Emax porcelain veneer?
Emax Veneer is a thin layered veneer that built to be used for bonding the front surface layer of the tooth to enhance appearance. Emax Veneer is made from Lithium Disilicate Glass Ceramic which is more durable than the Empress Veneer. Apart from marvelous results from using it, there is no need to remove much of your tooth's layer for preparation since the Emax Veneer is only 0.3 mm thin. The result will be last-longer and more natural appearance. We are proud that we are the First Emax Veneer Center with the international standards of cosmetic dentistry, that offering an extremely smile makeover during a holiday in Bangkok, Thailand. Custom-made veneers are provided as per your request under supervision of our experienced dental specialists. The center ensures the good quality and on-time shipment from our international standard.

What makes Emax Veneers be outstanding?
The outstanding advantage of Emax veneers that makes them differ from the others is their thinness. Because they are made from a particularly treated ceramic, they can be formed very thin and remained durable. This can make it looks more natural when it is applied into the tooth.
Comparing to another type of veneers, the thinner veneer can reduce the preparation or drilling procedure that results of minimal loss of the tooth's enamel layer. Nevertheless, each individual dental condition involves the treatment plan and longevity of veneer.

Emax veneers can be used to;
• To whiten teeth and improve the aesthetics to enhance a beautiful smile; in these cases, the teeth that are visible when smiling are conventionally veneered.
• To repair misshaped teeth, Emax veneers can improve the appearance. However the tooth removal may be needed due to each individual condition.
• To fill up the gap between teeth or chipped teeth; Emax veneers are an ideal choice to close single or multiple spaces, where teeth are small with visible gap in between.
• To correct discolored teeth for enhancing the natural smile.

Procedure for Emax veneers fit
The first procedure is similar to any conventional veneers; the clinical evaluation from specialist must be made rely on the dental condition, the facial profile and the occlusion of teeth before choosing the appropriate veneers. If there is need to have a tooth's removal or preparation, there will be recommendation provided to you.
Then, your teeth will be molded for building your own specifically set of veneers. Once your veneers are ready, the veneers will be permanently cemented in place with strong resin cements.
Special promotion

for Porcelain/Ceramic veneer with Emax Lithium Disilicate (6 teeth or more in the same jaw, upper or lower front),

11,000 THB (per tooth)

until June 30, 2016 only