Silom Branch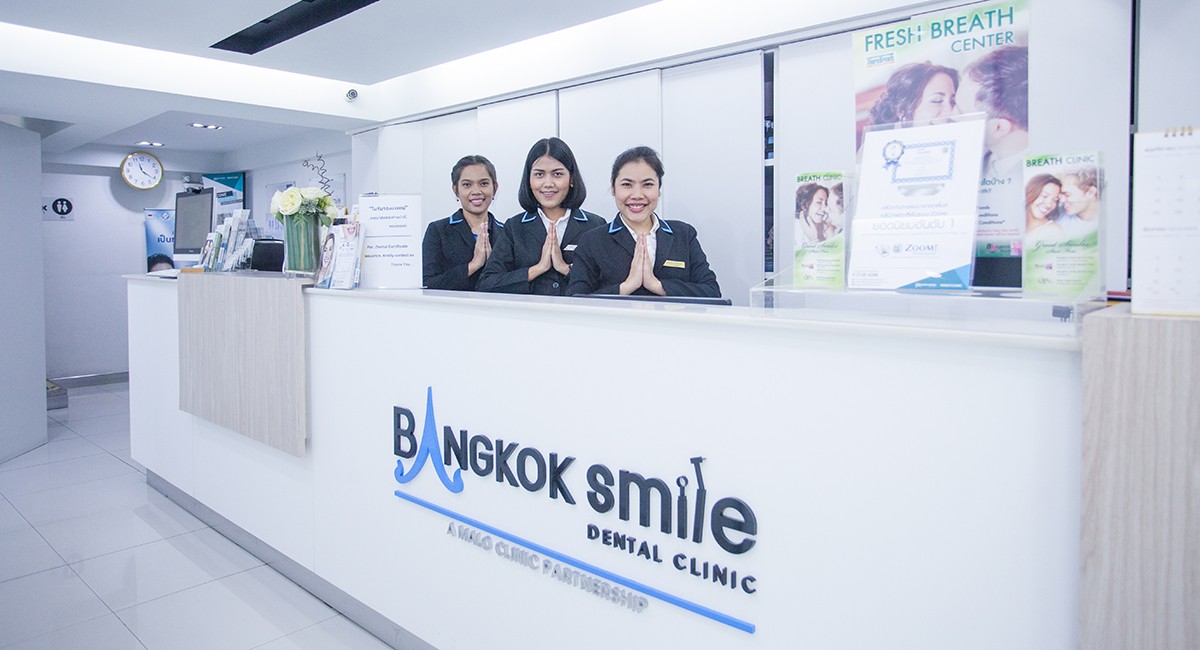 Bangkok Smile Dental Clinic - Silom Branch Silom represents the famous New York's Wall Street here in Bangkok, Thailand. It undoubtedly belongs to the city's most significant financial districts, where towering skyscrapers, bank headquarters, and financial institutions can be found in this part of town.
Our studio clinic boasts of its warm and relaxing ambience amidst being in a very busy area. We are accessible with the city's two most sophisticated mass transportation – the BTS Skytrain and MRT Subway (which are actually interconnected by walkways between the BTS Saladaeng and MRT Silom stations), thus heading to or from other parts of the city is quite easy.
Great hotels, decent shopping malls, and fine restaurants abound in this part of town too.
Duist Thani Bangkok/Crowne Plaza/Holiday Inn Express/Mirth Sathorn Hotel/MK Gold Restaurant/La Table De Tee/Somtum Der/Indigo Bar & Restaurant/NAJ Exquisite Thai Cuisine
Not to mention the fabulous nightlife scene of Patpong, Silom nearby:
Pintsman Gastro Pub/The Smokin' Pug/Flann O'Brien's Irish Pub/Molly Malone Pub/And dozens more!
Contact Us
Bangkok Smile Dental Clinic - Silom Branch
30/8 Saladaeng Rd., Silom Bangkok